Image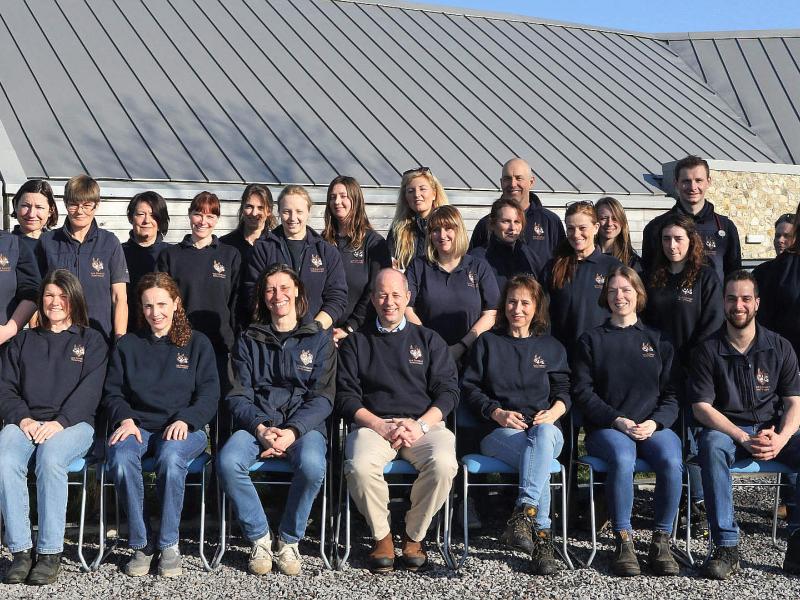 The Donkey Sanctuary's veterinary team is made up of vets, nurses, equine dental technicians, grooms and administration staff, all based at the sanctuary's purpose-built veterinary hospital on Brookfield Farm.
Together, our team is responsible for:
The overall delivery of veterinary care to all donkeys and mules in the care of The Donkey Sanctuary in the UK and across Europe
The development and delivery of donkey-specific veterinary education to external veterinarians and donkey handlers around the world
The delivery of improvements to donkey health and welfare globally.
On site at Brookfield Farm we provide clinical care to resident donkeys and mules via both ambulatory and hospital-based services. This includes advanced dentistry, diagnostic work-up of medical and orthopaedic cases, laser removal of sarcoids, monitoring herd health, and developing preventative healthcare programmes. We act as a referral centre for veterinary surgeons around the world seeking advice on all aspects of donkey health and welfare, as well as creating educational materials delivering training for vets, paraprofessionals and owners.
Our team includes specialists with interests in pain management, behaviour, dentistry, foot care, orthopaedics, internal medicine, reproduction, low-stress-handling techniques, parasitology, welfare, education, preventative medicine and donkey mental health.